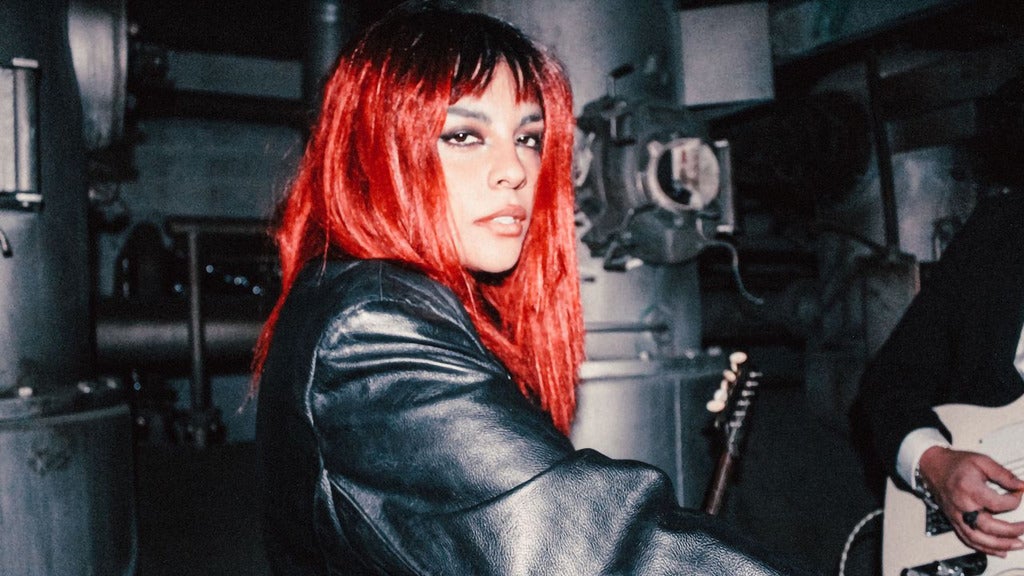 ABOUT THIS EVENT
Doors: 7PM
Show: 8PM
ALL AGES
As the buttery-voiced songwriter Girl Ultra, Mexico City's Mariana "Nan" de Miguel sings lush, tender, R&B steeped in sensuality and caressed by slippery Latin, hip-hop, and jazz beats. As part of the Finesse Records talent roster, she collaborated with other artists on the FR label and made a name for herself in CDMX's Boiler Room scene with her covers of tracks by Drake, the Weeknd, and Daniel Caesar. She gained greater attention, however, with her own songs including "Abril," "Duele," and "Ella Tu y Yo." Her 2017 Boys EP established her Latinx-, R&B-drenched grooves internationally while 2018's Adios EP netted not only magazine articles and cover stories but auspicious entries on streaming and video charts -- 2019's "Dame Love" (featuring Cuco) netted over a-million-and-a-half views during its first two weeks and led the way for the streaming chart success of the lengthy Nuevos Aires. The following year, "Ojos Negro," a duet with Paula Cendejas, hit the upper rungs of the Spanish charts. In 2021, Girl Ultra was a featured collaborator on Niia's "If I Should Die."
Girl Ultra was born in Mexico City in 1994. Her musical background was fostered by the introduction to her father's record collection, which introduced her to the Doors, Pink Floyd, and especially David Bowie. Another influence that would reveal itself in her stage persona years later was the example of the divas of Mexican cinema's golden age; in particular, Silvia Pinal, whose facial and body movements influenced de Miguel's photographic and stage presence. While in high school, she and a group of her friends formed the soft, post-disco group AFFER. Girl Ultra was its vocalist and other members included producer Andrés Jaime (aka Wet Baes) and Miguel and Hugo Galicia (later of the experimental French house duo Tayrell). The group took a sabbatical but resumed while they attended college, and even after they split they remained in one another's lives. Wet Baes produced Girl Ultra's track "U Betta," a lounge jam that introduced Finesse to her smooth, emotive singing. After signing with the label, she began composing R&B lyrics in Spanish, typified by the Spanish read of Drake's "One Dance." When she released the Boys EP in 2017, her video for the track "Cruel" showcased the particular influence of Pinal on her movements and expressions. The recording was so popular it cemented an initiation to perform at 2018's Festival Ceremonia on the same stage as Beck, St. Vincent, and Arca. Before her appearance there, Girl Ultra issued a pair of singles and videos in January and February, respectively, with the acclaimed "Llama" and "Duele" produced by Guadalajara's Phyx (master remixer of Drake, J Balvin, and Plan B). In March, both tracks appeared on the eight-song Adios EP, which featured guest spots on select tracks by Coco Santos and Fntxy. After wowing the festival audience, de Miguel became a headliner at Boiler Room and performed name slots in clubs from Mexico City to Los Angeles. The increased performing schedule resulted in writer's block; she overcame it simply by facing it down and forcing herself to write something new for each performance. In March she collaborated on Ximena Sariñana's single "No Sé" and followed with a guest spot on Little Jesus' "Fuera de Lugar." Girl Ultra presented evidence that she was over her writer's block with the single and video for "Ella, Tu y Yo," a smoky, sultry track laden with jazzy Rhodes pianos and lithe, funky guitars and basslines. She followed it in May with "Dame Love," whose video ran up tens of millions of views. Simultaneously, Girl Ultra's debut long-player, Nuevos Aires, appeared later that year. According to the artist, it was largely inspired by the androgyny of '70s artists such as Grace Jones and David Bowie. The set registered inside the Latin Top 20 at streaming.
In 2020 Girl Ultra joined Paula Cendejas on the duet single "Ojos Negro," which registered inside Spain's Top Ten. In 2021 she collaborated with Niia on the title track of the latter's English-language EP If I Should Die.
Acts are subject to change without notice.
The Regent Theater is located in DTLA at 448 S Main Street. The Regent is a cashless venue. For any ADA accommodations please email
[email protected]
.
---
Artists
---
---
---